Hassle Free Service That
Exceeds Your Expectations
Stop Slip & Fall
Slip Test Reports
24/7 Service
Complies with Australian Standards
Treated floor surface when wet will comply with the Australian Standard in AS-4586 and AS-4663 2013

Instant Anti-slip
No Downtime
Can be walked on immediately upon application
Easy Maintenance
Requires no special maintenance, unlike surface coating and mats which require regular maintenance and can quickly look unsightly
2 Years Warranty
Can last 5 years under heavy traffic
No Change In Appearance
Anti Slip Treatment is not a coating, therefore will not change the appearance of your tiles
Free Tile Stop Slip Sample & Quote
How Our Service Works?
We Let Our Products & Services Do The Talking!
We come to you and provide a free sample on your tiles
| | |
| --- | --- |
| 1 | We treat a tile or section first |
| 2 | We dry the tile and inspect for any change in appearance (if any) |
| 3 | We wet the tile surface and test the anti-slip effects |
This is an obligation free service to ensure you are satisfied with the end results before you proceed with our service
We arrive and complete our works on time
We work with you and minimise any inconvenience
We clean up after our selves, no mess left behind
Free Tile Stop Slip Sample and Quote
This is an obligation free service to ensure you are satisfied with the end results before proceeding with our service. Sample ready in 5 mins.
Slippery Hazardous Floors
Litigation, Public Liability
Increase Insurance Premiums
None Compliance with Codes & Acts
Reputation Damage
Commercial Anti Slip Tile Treatment for Outdoor Tiles
We provide anti-slip services to
Commercial Buildings
Apartments (Residential & Commercial)
Hotels, Motels and Resorts
Nursing Homes & Assisted Living
Hospitals
Commercial Kitchens
Recreational Centres (Gyms & Pools)
Contact Us to organize your Slip Test Report
Let us organise your Slip Test Report
Recommended areas for anti-slip
Commercial Kitchens
Being in a restaurant business can be both fun and risky. Aside from making sure that you serve delicious, fulfilling, and well-prepared food, you also have to ensure that your place is clean and safe. Because kitchen floors often come in contact with liquid spills, they are more prone to getting slippery.
To avoid the dangers of a slippery kitchen floor – and to protect your employees and your business from any risk and danger it may cause – Slip Doctors developed an anti-slip product for your kitchen tiles to effectively help improve traction. With Slip Doctors' anti-slip products, you can make your commercial kitchen floor less slippery and a lot safer.
Pool Areas
Did you know that most pool-related accidents do not occur in the water, instead they happen around the pool due to slippery pool tiles? Because they are always in contact with water, pool tiles are often slick and slippery, leading to dreadful injuries. This is the reason why running around the pool, whether in bare feet or with rubber slippers, can be very dangerous.
Wet tiles do not provide the same traction as dry tiles. However, you can make your pool tiles less slippery and minimise the risk of accidents by using an effective grip product that improves traction on tiles. Slip Doctors have the best product to help make your pool area safer.
Foyers
A foyer, being an ingress and egress area, is one of the most walked-on places in your building. Foyer floors are usually made of travertine tiles, which are smooth and with an attractive natural finish. However, travertine tiles can be very slippery when wet, making it risky and dangerous. This is the reason why it's necessary to ensure that the foyer floors are clean, dry, and not slippery.
The use of anti-slip treatment products on your travertine tiles will help make your foyer floors more slip resistant. Slip Doctors have the right products to help ensure that your floors remain safe and slip-free.
Courtyards
Is your courtyard floor made of tiles that get slippery when wet? Courtyards that are exposed to rain are risky because they are prone to accidents. Slipping can be very dangerous to both children and adults. It can cause injuries that may even lead to serious injuries. You can do something to prevent it.
To lessen the risk of dangers associated with a slippery courtyard, it's best to use a professional anti-slip service provider and improve the traction of outdoor tiles. Slip Doctors recommends treating your tiles with an effective anti-slip product to increase the safety of your clients and employees.
Food Courts
Food courts are often crowded and busy, especially during lunch times. This is why keeping the floors clean and dry can be very challenging. However, aside from making sure that the floors are free from dropped food, it's also important to ensure that the floors stay slip-free when wet.
Liquids from mopping or spills from drinks can make the food courts floor slick and slippery, and this may lead to your customers and employees getting injured. To prevent such incidents, it's essential to use an anti-slip product that helps increase traction and improve safety on both wet and dry floors – and Slip Doctors have the answer!
Bathrooms
Bathrooms are one of the most common places where accidents often occur. The combination of wet, slippery floors and hard surface make bathrooms a risky place for slipping. Slipping can cause mild to severe injuries.
Make sure to keep your bathrooms safe by treating your bathroom tiles with anti-slip products to make them less slippery. Slip Doctors have the right product to help improve the traction on any stone tile, making it a lot safer in both wet and dry conditions. This product helps keep your bathroom tiles slip-free, without changing the appearance of your bathroom floors. With slip-free bathrooms, you'll have the peace of mind that everyone will be safe.
External Tiled Areas
There are different types of tiles that are perfect for outdoor use, such as porcelain, slate, and ceramic tiles. However, these types of tiles can be very slippery especially when wet, making them prone to slip-related accidents. External areas that are often wet, such as around the pool and those areas that are exposed to rain, are more dangerous and at risk of accidents.
Using effective non-slip solution and products can help prevent your outdoor tiles from being too slippery. Slip Doctors just have the right products to improve traction on your outdoor tiles, making them safe, slip-free, and less dangerous.
And many other stone and mineral surfaces
Free Tile Stop Slip Sample and Quote
This is an obligation free service to ensure you are satisfied with the end results before you proceed with our service. Sample read in 5 mins.
What Makes Us Different?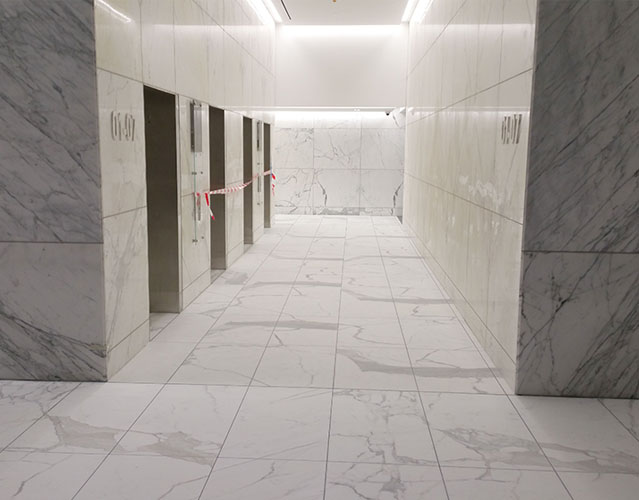 Work as part of your team
Fixed Prices, No Surprises
Flexible and work around you to get the job done
We show it and not just say it
Experienced specialist for anti-slip only
We provide free advise regarding your anti-slip options
Free Tile Stop Slip Sample and Quote
Service Areas
Eastern Suburbs
Bellevue Hill
Bondi
Bronte
Chifley
Clovelly
Coogee
Darling Point
Double Bay
Dover Heights
Edgecliff
Kensington
Kingsford
La Perouse
Little Bay
Malabar
Maroubra
Matraville
Paddington
Queens Park
Randwick
Rose Bay
Tamarama
Vaucluse
Waverley
Woollahra
INNER WEST

Abbotsford
Annandale
Ashbury
Ashfield
Balmain
Breakfast Point
Burwood
Cabarita
Camperdown
Canada Bay
Chiswick
Concord
Croydon
Drummoyne
Dulwich Hill
Enfield
Enmore
Erskineville
Five Dock
Forest Lodge
Glebe
Haberfield
Homebush
Hurlstone Park
Leichhardt
Lewisham
Lilyfield
Marrickville
Mortlake
Newtown
Petersham
Rhodes
Rozelle
St Peters
Stanmore
Strathfield
Summer Hill
Sydenham
Sydney Olympic Park
Tempe
Northern Beaches
Avalon
Balgowlah
Bayview
Belrose
Brookvale
Collaroy
Curl Curl
Dee Why
Fairlight
Freshwater
Manly
Mona Vale
Narrabeen
Newport
Palm Beach
Terrey Hills
Warriewood
ST GEORGE

Beverly Hills
Hurstville
Kingsgrove
Lugarno
Mortdale
Oatley
Peakhurst
Penshurst
Riverwood
WESTERN SYDNEY

Auburn
Bankstown
Cabramatta
Camden
Campbelltown
Canterbury
Eastern Creek
Fairfield
Granville
Greenacre
Guilford
Horsley Park
Kellyville
Liverpool
Merrylands
Narellan
Penrith
Punchbowl
Regents Park
Revesby
Roselands
Yagoona
SOUTHERN SYDNEY

Allawah
Cronulla
Hurstville
Kirrawee
Kogarah
Kyeemagh
Mortdale
Oatley
Oyster Bay
Penshurst
Rockdale
Sutherland
Taren Point
Woolooware
HILLS DISTRICT

Annangrove
Baulkham Hills
Beaumont Hills
Bella Vista
Box Hill
Castle Hill
Dural
Galston
Glenhaven
Glenorie
Kellyville
Kenthurst
Maraylya
Maroota
Middle Dural
Nelson
North Rocks
Rouse Hill
Sackville North
South Maroota
West Pennant Hills
Winston Hills
Wisemans Ferry