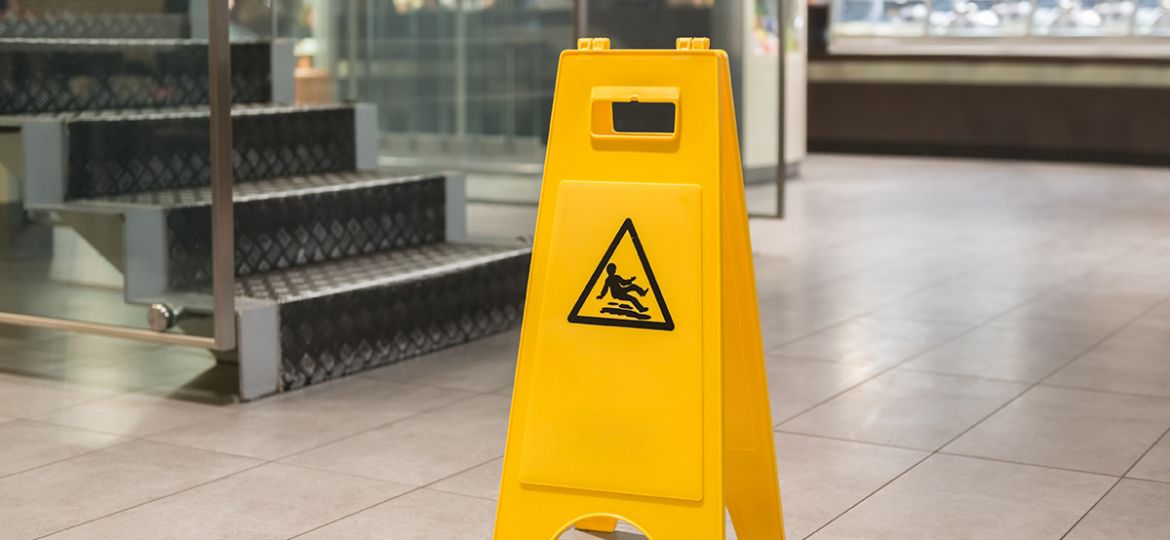 When we see someone slip over in a movie or on a TV show, we often laugh. Slipping and falling is a slapstick joke in the world of entertainment. In the real world, however, these accidents are severe and can lead to significant injury. As a result, the requirements of a non-slip floor treatment for your home or commercial property can not go by the wayside.
Many property owners fail to think about this critical safety requirement until it's too late. To help, the experts at Slip Doctors Sydney have compiled some ways to prevent slipping accidents below. A slip can lead to sprains and fractures, or even worse, traumatic brain injuries resulting in permanent disability or worse, death.
Avoid this on your property. Read on to learn more about making your space safer for all who use it.
The dangers of a slip
Slipping is not only a health hazard; it can be a costly exercise. Claims from slipping accidents show that hospital costs missed work, and workers' compensation costs show how pricey a slip can be. There are many reasons why floors become slippery, such as moisture, grease, dust, too much floor polish or cleaning chemicals.
How to get rid of slippery floors
Luckily, keeping your family, employees and customers safe isn't that hard when it comes to a slippery floor. There are proper maintenance and cleaning techniques that you can use and ways to keep floors dry at all times.
It is vital to constantly wipe away any moisture straight away as the most obvious issue is a wet spot on the floor. This is an accident waiting to happen.
It can also help if you use a degreasing agent in areas exposed to oil, like a commercial kitchen or home garage floors. Simple mopping with water won't cut it when it comes to oil. A degreasing agent compatible with your floor type and the right kind of cleaner and polish is the best way to ensure your floor is as least slippery as possible.
If the wrong kind of cleaning chemicals are used on a floor, a buildup can occur, making things slippery. Matching your cleaners and polishes to the exact type of floor you have is very important, and often something many fail to realise as a requirement. Always test a new cleaner on a small portion of your floors to see if it is slippery before wasting time and money on cleaning the whole floor with it.
Cleaning your floors thoroughly
When you clean a floor, the residues of moisture, wax, grease, or soap can contribute to a slippery floor. A thorough cleaning ensures the floors are free of these elements and is a simple way to make things less slippery.
Always use a dry mop after cleaning or polishing as grease, soap, and moisture can cling to the mop you used in the initial clean. Reusing it can create a layer of grease, soap, or moisture left over, causing the floors to become slippery.
After cleaning, clean your mop properly to remove this residue, ready for the next clean. You can also invest in some matting for high-use areas, but be aware that different mats are designed for different areas. They can prevent slip and falls if used in the right spaces.
Utilising an anti-slip treatment floor treatment
Another solution to slippery flooring is the use of a clear-coat product that can increase the static friction on your flooring. These solutions can be customised to both residential and commercial properties and applied to general access areas, wet areas and more.
There is a range of traditional anti-slip solutions which can be somewhat time-consuming and expensive. Many people steer clear of these options as they have strong chemical smells and extensive drying times.
As with most industries and products, however, things have come a long way. The improvements in the world of non-slip floor treatments used here at Slip Doctors Sydney avoid these older issues. Our treatments are ready for use immediately, come with quality guarantees for effectiveness and service, and are installed by our team, so you don't have to worry about a thing.
Commercial Anti Slip Treatment Service Sydney
Residential  Anti Slip Treatment Service Sydney
The benefits of the Slip Doctors Sydney non-slip floor treatments include:
A two-year guarantee on all products
An expected five-year lifetime or more in some cases
Flooring that is ready to use immediately
No change to the aesthetic of your flooring
Effective in all wet areas
A treatment that makes routine cleaning easy
Complies with all Australian OH&S standards
Best of all, we offer a free demonstration so you can see for yourself if the product does what it claims. This shows how it will work with your specific flooring surface before you move ahead with a full installation.
Want to make sure your flooring is safe for all who use it?
As a home or property owner, it is your responsibility to ensure that everyone who uses the space is safe. Our anti-slip floor treatments are not coatings; they go beyond this to ensure reliable and effective grip for the lifespan of the product.
Our professional services offer non-slip treatments delivered with a full-service treatment inclusive of customer service and quality of work guarantees. Our non-slip solutions are useful across a range of flooring types, including:
Natural stone
Tiles
Vinyl
Timber
Epoxy
Concrete
And more
Our team is available 24-hours a day, ready to provide a no-obligation free quote and on-site demo so you can see first-hand how effective our treatments can be in your space. Contact us today and see what the best anti-slip treatment in Sydney and greater NSW can do. Contact the friendly staff here at Slip Doctors Sydney, arrange a consultation and enjoy the peace of mind in knowing your areas are much safer as a result.
Related Posts: