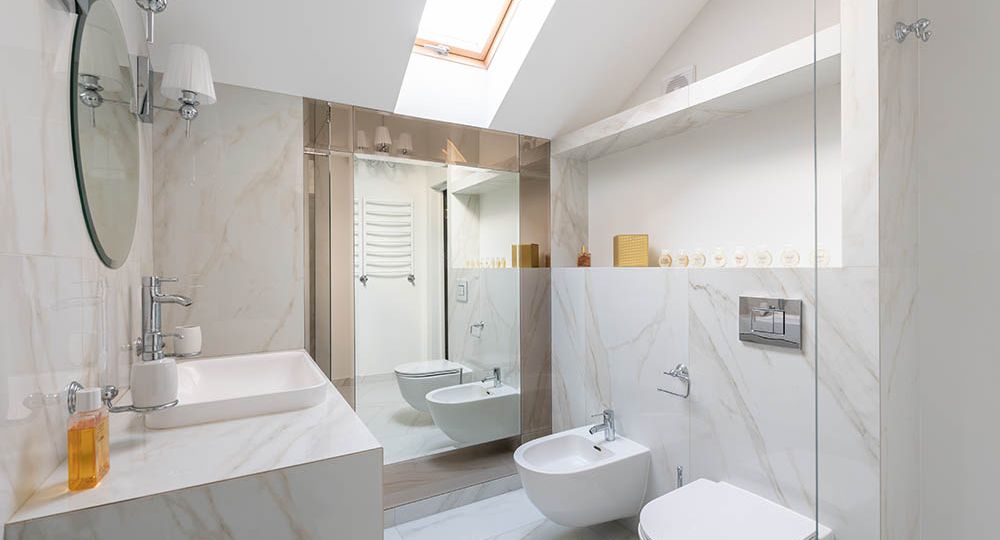 The most common area of the home where anti-slip is more applicable because of fall accidents is the bathroom. This may come as no surprise considering the slick, hard surfaces that are then made even worse by adding water. There are, however, some things you can do to reduce the dangerous conditions of your bathroom and protect your family in the process.
Slip Doctors Sydney is the expert when it comes to helping a home become slip-free. Read on for some tips on how to make the bathroom a much safer place with an anti-slip treatment.
1. Avoid the rug
They may be stylish, but rugs and pieces of carpet are slippery floor coverings that cause many accidents. It makes sense that you may use a bathmat in the bathroom to ensure people don't slip over, but if they are not secured by double-faced tape or slip-resistant backings, they will often do more harm than good.
2. Preventing a slippery tub
The bathtub is the most slippery part of the bathroom, so protect yourself and your family while taking a bath or shower. Use non-slip strips, tiles or mats for extra grip when you scrub a-dub-dub. It is, however, important to note that these implements should be installed properly. Uplifted corners can cause a tripping hazard which is certainly just as bad as a slipping one.
3. Ensuring the bathroom is clean
Soap residue or mould can build up quite quickly in the bathroom, and it is very slippery stuff. Stick to a regular cleaning schedule, so this doesn't become a problem. This is not only a hygienic strategy but you'll also always enjoy a clean bathroom if you do!
4. Keep the bathroom as dry as possible
The bathroom is obviously going to be a wet place. Making sure that the floor is kept as dry as possible with things like a weighted shower curtain can avoid unnecessary leaks onto the floor and a buildup of excess water. Always mop up the water on the tiles when done to create a safe space for whoever has the bathroom slot scheduled after yours!
5. Grab bars and railing
Especially as we get older, it can be tricky to keep our balance. This is even more so the case when the floor is wet and slippery. Grab bars or rails around the shower, bathtub, and toilet can help. It is important to ensure before installing that it will be able to hold your weight.
6. Install good lighting
Quality bathroom lighting is vital to make sure you can see where you step at night in a wet bathroom. A nightlight or illuminated switch can also make those late-night bathroom trips a lot safer.
7. Raise the toilet seat
It is not something we often think about, but sometimes our toilet seat is too low! A toilet seat extender raised seat. A low toilet seat can make it easier to get up safely. This can be particularly helpful for those with mobility issues.
8. Use a shower seat
You can't slip over when you are sitting down! As we age, standing up for long periods can be difficult, and we can minimise the risk of taking the wrong step in the shower by sitting while cleaning. Who doesn't want shower time to be a little more comfortable?
9. Use an adjustable shower head
A handheld or adjustable shower head helps to minimise shower movements even more. A lot of shower accidents occur when we are rushing or making sudden movements that do not go well with a slippery surface. Make things easier by making the shower come to you!
10. Anti-slip tile treatment in the bathroom
A very effective solution to slippery bathroom floor tiles is the range of leading clear-coat products offered by Slip Doctors Sydney that can increase the static friction on your bathroom flooring. These solutions can be customised to residential needs to increase safety in wet areas like bathrooms, as well as kitchens and pool areas.
Our industry-leading anti-slip solutions are ready for use immediately and have quality guarantees for effectiveness, so you know you have a solution that can be relied on.
Related Posts: 
The benefits of Slip Doctors anti-slip tile treatments
All of our anti-slip treatments come with a two-year guarantee and offer an expected lifetime of around five years or more. The best part is, the installation process is very quick, so you won't be without a bathroom for any length of time! In fact, the floor of your bathroom will be ready to use immediately after treatment. Our treatments will not affect your tiles' aesthetic and are effective for use in all types of wet areas. They are also very easy to clean and comply with all Australian OH&S standards.
Chat with Slip Doctor today!
Speak with the experts at Slip Doctors for the finest anti-slip treatment Sydney can offer. Our range of solutions include non-slip treatments with reliable and effective grip for in the bathroom. We offer a friendly and professional service that quickly installs a non-slip treatment to not impact your schedule.
No matter what type of bathroom design you have, our anti-slip treatments are suitable for all floor types, including natural stone, vinyl, timber, epoxy, concrete and more. We are available 24-hours a day and will offer a no-obligation free quote and on-site demo so you can see how effective our treatments will be in your home.
For the best anti-slip treatment in Sydney and greater NSW, speak to the friendly team at Slip Doctors Sydney today and we'll book a consultation. Put the safety of yourself and your family within the home first with our help.