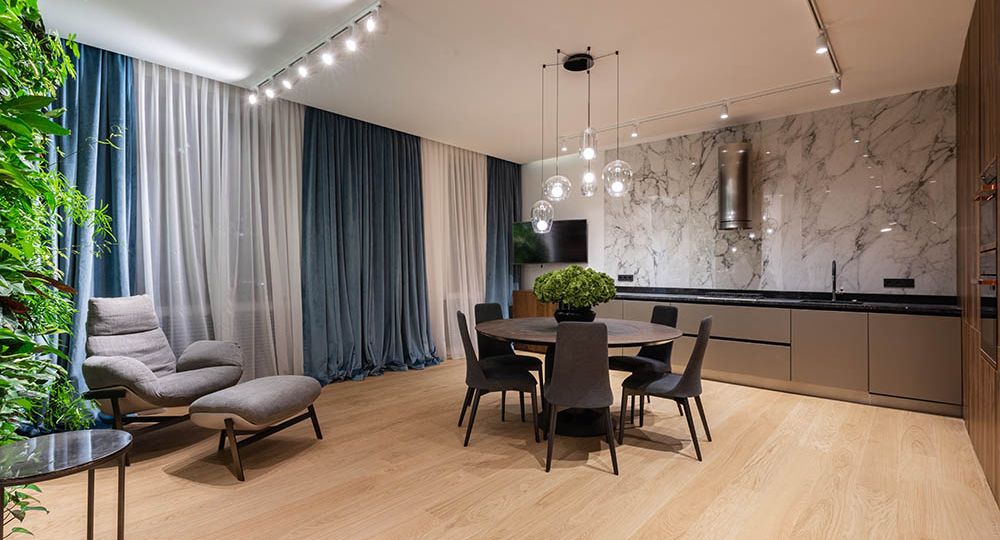 Each year, falls, trips and slips account for thousands of preventable injuries in the workplace. According to Safe Work Australia, the most common injuries from falls and slips are cuts, bruises, fractures, dislocations and musculoskeletal damage, as well as more serious injuries, including death.
How can we avoid these accidents? Sure, homeowners and aged care centres can eliminate slipping hazards by investing in shower mats and bathmats. But, more often than not, these slip-resistant methods are not very effective when the surface is wet and soapy. Add to that hygiene issues as well as shower and bath mats pose a great challenge when trying to keep things clean.
So, what better way is there than to introduce an anti-slip treatment to tiles and other surfaces? Non-slip or anti-slip flooring not only improves grip wear but extends the life of your floors too.
Without further delay, let's take a look at what anti-slip treatment is.
What is slip-resistant flooring? 
Slip-resistant flooring creates positive traction to minimise the risk of falling or slipping. Defined by the roughness of a surface and how it forms traction, slip resistance can be measured using a metric known as the Coefficient of Friction (COF).  According to the Australian Standard for slip resistance, floor surfaces must achieve a minimum COF of 0.4 in wet and/or dry conditions.
For example, a COF of 0.39 would be considered unsafe and a COF of 0.40 is considered safe. Australian Standard 4586-2013 requires that slip resistance classifications are required for all ramp floor surfaces, any tread surface or nosing strips on it, and landing surfaces. It applies to all surface types and finishes such as carpet, timber, tiles, concrete, metal and vinyl. So, it is safe to assume that slip-resistant or non-slip flooring is incredibly important.
Why is slip-resistant flooring so important? 
Aside from the fact that it is a legal requirement for commercial properties to install non-slip flooring, slipping over is not something to be laughed off. As we have already witnessed, preventable falls and slips account for thousands of injuries every year. Not everyone is fortunate enough to slip or fall and suffer from just a hurt pride or bruised ego, especially those aged 65 and over. Between 2003 and 2015, 386 workers died as a result of falls, and 23% of these led to major claims worth millions.
Let's look at an example – ceramic tiles. They are not only strong and sturdy but also shiny and modern. Add a drop of water to them and they become extremely slippery. Add a pair of sleek high-heeled shoes to the tiles and water, and you have a nasty accident waiting to happen.
This is where anti-slip tile treatments come to save the day. When applied to ceramic tiles, anti-slip treatment increases the tiles' general friction without damaging their finish or colour.
Where is slip-resistant flooring beneficial? 
Non-slip flooring is of benefit in more places than you could ever imagine. Without a doubt, it is crucial in showers, bathrooms and swimming pools. But kitchens, laundries, porches, steps and ramps when wet also benefit immensely from being treated with non-slip coating. And flooring surfaces vary significantly in the type of material they comprise – ceramic, porcelain, granite, mosaic tiles, terrazzo flooring and concrete.
So, as you might expect, different surfaces require different treatments. The next section takes a look at a few of the various anti-slip treatment methods.
Non-slip treatment methods 
There are many different ways to increase the slip resistance of floors. As they provide different slip resistance levels it is always important to talk to the experts. Anti-slip treatment in Sydney professionals, Slip Drs Sydney, will go above and beyond to ensure you receive the correct anti-slip treatment for your floors. Check out the below methods to familiarise yourself with some of the treatments we offer.
Anti-slip paint
One of the quickest and easiest methods, anti-slip paint is fast to apply and durable enough to last you for quite a few years. It provides not only top levels of safety but peace of mind. Reducing slipping potential, anti-slip paint is also very cost-effective. Slip Drs Sydney can provide you with a free sample before you decide if anti-slip paint is right for you.
Coatings
Coatings are often a polymer, such as polyurethane or epoxy, ingrained with a level of grit. The level of grit varies according to how slip-resistant you require the surface to be.
The way to decide on the treatment best for you is to have a chat to the experts at Slip Drs Sydney. But before you do, let's quickly delve into the numerous benefits you will experience from choosing to treat your floors with non-slip coating.
Related Posts:
Key benefits of non-slip flooring 
Control over the floor's appearance
When you choose to treat your floors, you can go for a treatment that either maintains the look and feel of the surface or opt to enhance your floor's aesthetic appeal.
Useful not only in wet conditions but greasy too, anti-slip treatment works well on indoor and outdoor surfaces, enriching the beauty of your floors while delivering a long-term solution.
Minimum disruption
You can't often spare much time shutting your business down for non-slip treatment. No need to worry – we can carry out the flooring treatment during business hours without any disruption. Respecting your work and privacy, we will complete the job in record time.
Cost-effective
You will save yourself a lot of money in the long run by cutting down on flooring maintenance costs and protecting the reputation of your facility and business.
Less risk of accidents
Probably the most important benefit of all, non-slip flooring renders your home or business a safe environment for all and increases morale and productivity in the workplace.
Prevention of costly lawsuits
As previously encountered, Australia requires employers to ensure the health and safety of all employees. Should any employee fall or slip in the workplace and sustain an injury that keeps them out of work for months, the employer will be responsible for the injury that took place. This could end up costing the employer a lot of money down the track as a result of negligence. To avoid such expensive hassles, all businesses owners are advised to install non-slip coating to floors.
Easy to clean and hygienic
The installation of the non-slip coating means that your floor is also stain-resistant and therefore more hygienic than a floor that has not been treated. When something falls on and dirties a non-slip floor, you can simply wipe the stain off. The coating allows for non-stickiness and non-absorbing, making for an easy to clean floor.
Anti-slip treatment in Sydney
At the end of the day, the professionals at Slip Doctors offer you the best anti-slip treatment in Sydney. Our range of solutions are not only effective but reliable, and we can install our floor coatings seamlessly, without interrupting your schedule.
Available 24 hours a day, Slip Doctors Sydney can offer a no-obligation free quote as well as an on-site demo so you can see just how effective our products are.
Speak to our friendly team at Slip Doctors, book a consultation and put your safety in our capable hands while we give you years of problem-free floors.